Canada Study Tour & Leadership Exchange Program
5th November – 21th November (3rd edition)
'Over 25,000 kilometers, 1,743 photos, 5 flights, three Canadian provinces, the oldest trees in the world, hours of laughter, torrents of words, majestic views, hectoliters of wisdom and inspiration, and more than wonderful people' –this is the way Dominika Wilczok, one of Canada Study Tour students, describes her participation in the program.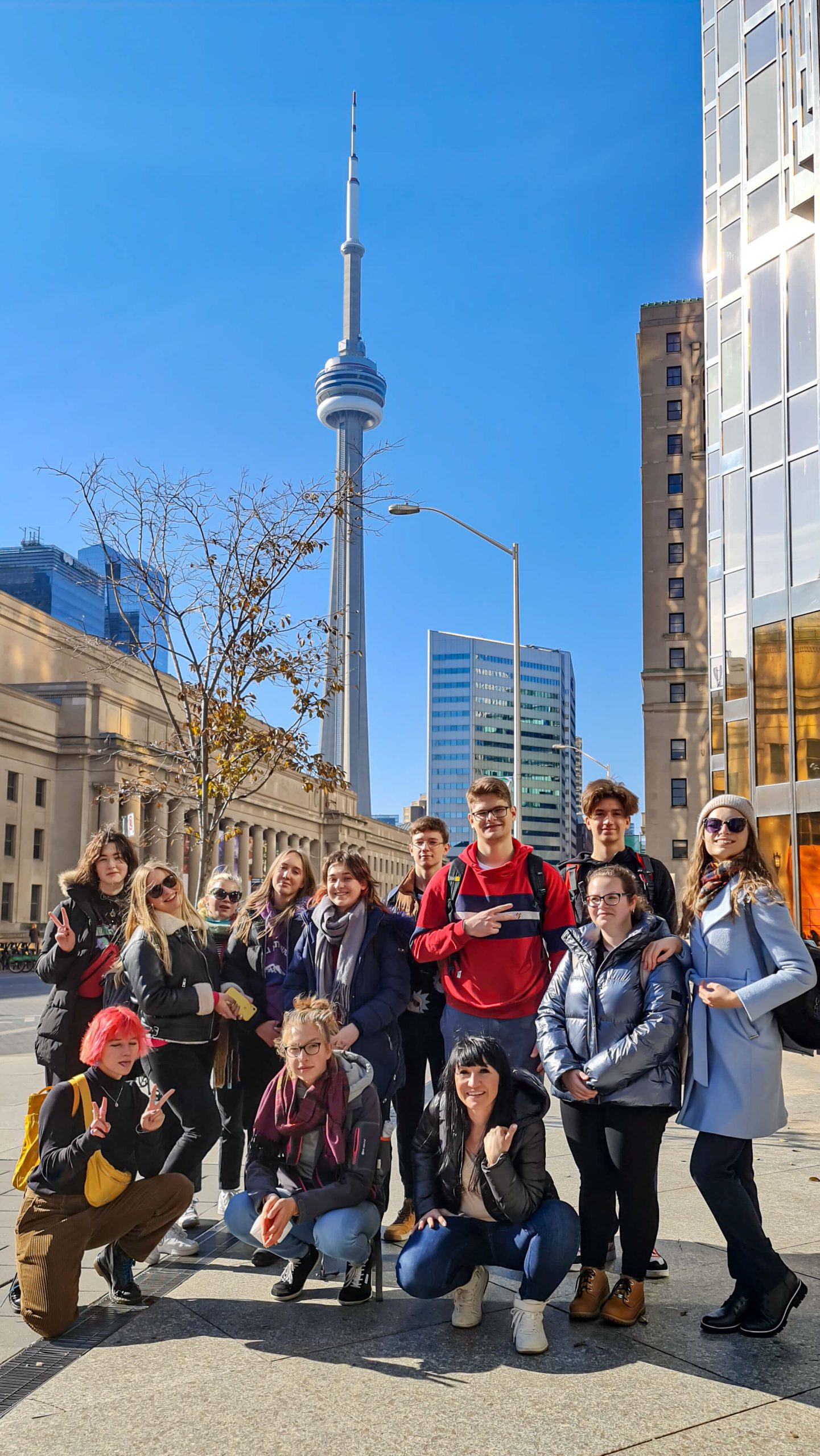 Canada Study Tour is under the patronage of the Embassy of Canada in Warsaw and is organized by the Polish Academy of Canada in association with Carla Cuglietta from Young Leaders. World (Alberta Canada), and YLCC (Ontario, Canada). During the tour students explore Canadian cultures and current issues of Canada through their visits to the major Canadian universities, governmental and environmental institutions of Canada, and take part in the leadership programs and conferences (Ontario Student Leadership Conference). Canada Study Tour revolves around the concept of LEADERSHIP WITH HEART.
Canada Study Tour 2021 started on 5th November 2021at the Embassy of Canada in Warsaw. At Embassy of Canada the students gathered with their parents and had the honor to exchange some views with Ms. Jeanette Sautner, had a life stream online meeting with Carla Cuglietta, alumni participants of Canada Study Tour, as well as gave their displays on their leadership life goals. In Canada the tour started on  6th of November and they flew first to Ontario (Toronto and Niagara Falls) where the students met Canadian awarded Leadership Teacher Bobby Kline and took part in the Leadership Conference (OSLC) at Sheraton Hotel in Niagara falls. Then the students flew to Banff (Alberta) where they took part in 2 day leadership program conducted by Young Leaders. World and learnt to understand leadership as setting a new direction and bringing other people with you. The sessions drove them home how to THINK like a leader and why it is so important. What is more, Tyler Wave, using findings from his research of work around the world, shared some of the unique challenges coming at this generation and how to use leadership to prepare for what lies ahead. Tyler addressed the factors that build a great career/life and the pitfalls that could tear it down. Finally they travelled to Vancouver and Vancouver Island were they took part in another leadership training at the Victoria University and listed to the lecture about leading with empathy delivered by the Dean of Social Sciences - Dr Lois Harder. What is more, at Victoria university, Dr Curtis Clarke provided insight on how to best prepare for future through learning. On Vancouver Island the students also met with Ken Wu from Endangered Ecosystem Alliance Organization, which works with First Nations and Organizations to support Indigenous Protected and Conserved areas, who showed to us the Avatar Grove and 'Canada's Gnarliest Tree.' In addition to the leadership sessions, the students also visited some of the most breathtaking and majestic places in Canada, enjoyed the hospitality of many Canadians at their homes and simply also made lifelong Canadian friendships. The tour was 17 day long and the students came back to Poland on 21st of November, 2021.
It is also exciting to share that 4 to 5 students from our program received the offer to intern at Young Leaders. World in Edmonton (Alberta, Canada), with the possibility to apply for a job in future.