 Canada Study Tour and Leadership Program 2020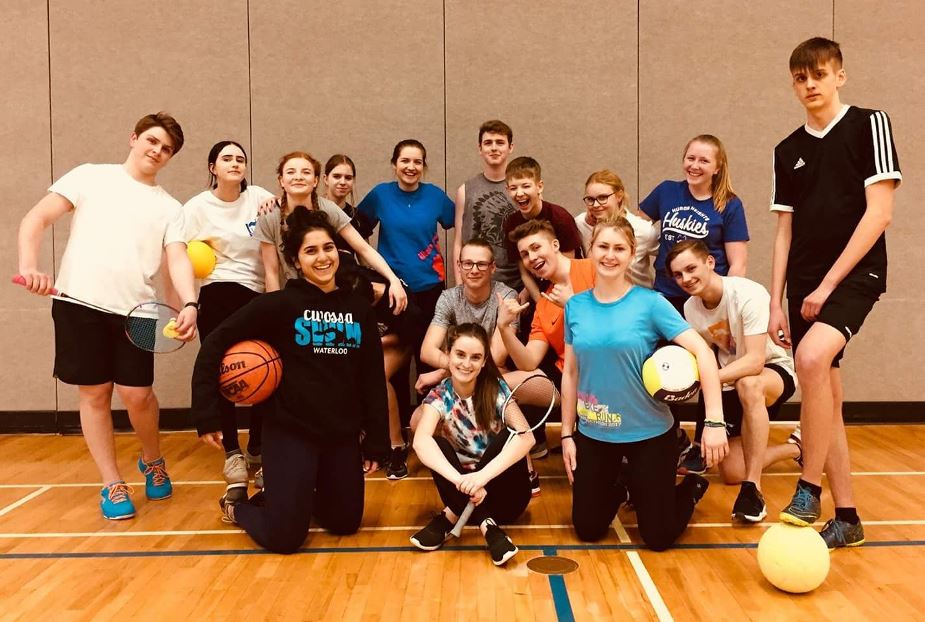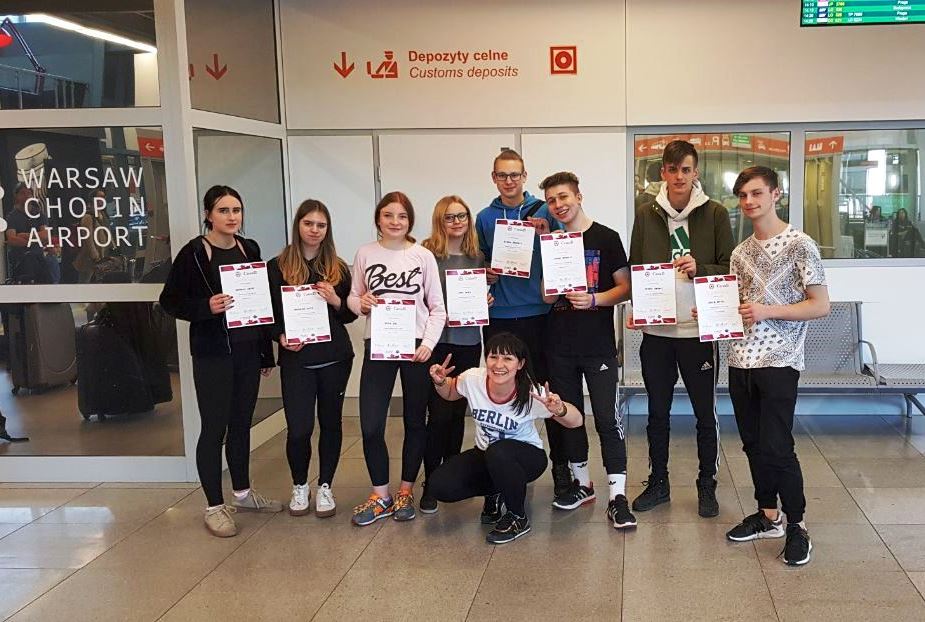 The Polish Academy of Canada is pleased to inform the students aged 15-18 about Canada Study Tour & Leadership Program, organized by the Polish Academy of Canada in association with YLCC and Huron Heights Secondary School, under the patronage of Canadian Embassy in Warsaw.
Introduction
Leadership matters. But there is currently a concern about a growing leadership deficit in the world. Leadership is not just about being on top, having a bigger office or more money. It is about taking care of YOUR people, helping a cause, fulfilling a purpose.
Driven by the participation in EU-Thinking Canada Study Tour and Internship Program organized by European Commission and Capilano University in Vancouver, Canada, and compelled to share the experience with others, as well as to create more happy, self-confident and successful young Europeans, who want to surpass the limits of their current reality, Alina Deja-Grygierczyk has organized Canada Study Tour and Leadership Program with all her passion for Canada.
Canada Study Tour and Leadership Program is a unique opportunity for Polish students aged 15-18 to immerse themselves fully in Canada. The study tour provides them with the opportunity to have 'face to face' contact and dialogue with high school leadership teachers and students, motivational speakers, university teachers, and university students. Also, you will meet with representatives of other Canadian institutions, diplomatic representations to Canada, policy think tanks, and civil society organizations.
This experience isn't only 'about Canada'—it's 'in Canada'!
Who we are
Canada Study Tour and Leadership Program is organized by the Polish Academy of Canada in association with Huron Heights Secondary School and YLCC., under the patronage of Canadian Embassy in Warsaw.
Canadian leadership educators, motivational speakers, academics, and Canadian universities, as well Canadian university students have contributed to making Canada Study Tour and Leadership Program positively assessed by the students and parents in April 2020.
A unique approach to the study of Canada
With the study tour, you will explore the history, institutions, leadership programs, Canadian cultures and current issues of Canada through study visits to the major Canadian universities, institutions of Canada, a leadership camp and 'The Ontario Student Leadership Conference (OSLC) – a tradition of student leadership in Canada, now in its 40th year.'
You will travel to Toronto, London, Kitchener, Peterborough, Niagara Falls, and Orillia, as well as to other Canadian cities. You will join high school and university students from Canada for two weeks of classes, workshops and evening activities!
Additionally, you will have the exceptional opportunity to receive briefings from and exchange views with motivational speakers, academic teachers, and leadership teachers from high school in Canada, as well as representatives of other Canadian organizations and institutions.
You will go through unique experience of taking part in Canadian leadership conference and learn to surpass the challenges by interacting with other international students.
Youth Leadership Camps (YLCC) – Canada's premier leadership training facility and organization - is a cutting edge, dynamic and unique leadership program delivered by Canadian Leadership Training Centre. The camp offers a wide range of activities and team building initiatives, customized to meet the unique needs of your group.
You will also have the possibility to know First Nations Cultures in Canada. The contact with First Nations will teach you to reflect on the past, their traditions and the history of Canada. Learning how to think critically is an important skill that is taught by Indigenous Peoples and their Indigenous Studies Programs. You will learn to meet different types of cultures and learn to embrace cultural diversity in Canada.
You will also attend high school and university in Canada where you will sit in on class and talk with older students about their life goals. You will also have the unforgettable experience of billeting with a Canadian family and meeting new lifelong friends from different cultural backgrounds.
The study tour is an excellent educational and career opportunity: it is less a 'course' than a learning immersion in Canada and global leadership, a program which supports positive, energetic, creative, helpful, kind and independent students.
Leadership in Canada
As the world gets smaller, more complex and interdependent, the importance of integrating various perspectives, achieving win-win solutions and collaborating with diverse cultures increases. And in the global 21st century world, success will definitely belong to the integrators, not the bullies. Canadians are very uniquely positioned to succeed.
So what is about Canadian leadership style that appeals on the international scene?
It is solid and trustworthy, humble and collaborative, attentive, and based on values. We like fair play and rules: peace, order and good government. We are honest broker. As the world becomes smaller and more global, the Canadian style is more prized
(Dr. David Walker, Dean, Faculty of Health Sciences, Queen's University)
For Canadians leadership is a big responsibility. You have to ensure you are operating for the greater good of the group. It is not about you, it is about THEM. 'Leave the world better than you found it.' (Barry Lindemann, Manger Community Affairs)
There are five cornerstones that shape Canadian leadership and they are linked and synergize to create dynamics in constant evolution:
INTERGRITY (ethical, honest, fair, trustworthy, decent, upright)
QUALITY (knowledgeable, competent, effective, diligent, accountable, persevering)
RESOURCEFULNESS (creative, hopeful, inventive, innovative, resilient, confident)
INCLUSIVENESS (welcoming respectful, equitable, flexible, tolerant, collaborative)
HARMONY (patient, compassionate, humanitarian, moderate, diplomatic, reasonable)
With the study tour, you will start to work on yourself to become the leader in the 21st century global world and you will start making a difference in the world! You may get your life-transforming experience in Canada!
Language and program sessions
For practical and organizational reasons English is the language of the study tour.
What is the duration and what will it cost?
The study tour is three weeks, and the fee for the whole study tour period – including transportation between Canadian cities, flight ticket to Canada, the Ontario student leadership conference ticket, hotel accommodation, a leadership camp in Canada, leadership workshops, universities campus tours, and sightseeing in Canada, will be finalized always before the tour but will be approximately 11.000 -13.000 zl. Although consumption and needs vary, you can expect to spend $ 15- 20 per day on meals and incidentals, or transportation in Canadian cities, though the study tour provides some meals too, and family hosting is also provided in Canada during leadership exchange experience with Huron Heights Secondary School in Kitchener.
How to apply for the Canada Study Tour
Step 1 Selection 1
You need to answer the questions in the application form, which is available on the website.
You need to send the application to apply@polish-academy-canada.com by March 15th 2020.
If you send your application on time, you will get the conformation e-mail automatically.
Apply Now!
Step 2 Selection 2
Study Tour Committee will review the application forms and select some students. Each approved applicant will be invited for a short skype interview with the study tour committee.
Step 3 Selection 3
Study Tour Committee will choose 8 students to take part in Canada Study Tour in October 2020. From that point on students will receive regular information bulletins on the program and the operational aspects of the Tour.